Unless you've been living under a rock or been leading a monastic existence, there has been no escaping news about the coronavirus or, as it is officially called, COVID-19. Even in the fields of marketing, both on-ground and online, major tech events had to be canceled and giants such as Uber, Facebook, and Apple have already said that their revenues will likely take a dive because of lowered demand for their products and issues with their supply chain that is all connected to China, where the virus has been said to originate.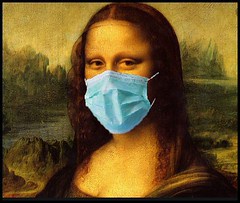 On the digital marketing front, COVID-19 is seen to have a huge impact on ad revenues. The New York Times stated through news website Axios that for the first quarter of 2020, ad revenues will take a 10% decrease because of "uncertainty and anxiety about the virus." Industry analysts predict that Google and Facebook will also suffer from ad revenue decreases.
Indeed, the fear and uncertainty that is being experienced in the real world are also affecting the ecosystem of the digital world. What digital marketers will have to deal with now is how this crisis will continue to affect the industry in the long run, as there seems to be no end in sight for this health crisis.
The virus has affected retail
Whether we're talking about on-ground brick and mortar stores (that still of course, advertise their businesses through digital marketing) or e-commerce sites, the retail industry has been severely affected by this coronavirus, as their supply chain has been dealt a huge blow. Factories in China have not resumed full operations, which has only aggravated earlier concerns brought about by the tariff policies of the Trump administration that have been enforced since last year. In March, Seattle, which houses operations of REI and Amazon, has also been home to some patients afflicted with the virus. An Amazon employee has been tested positive for COVID19, while REI, one of the US' largest outdoor equipment retailers, had to close three facilities in the Seattle area after it was discovered that two employees have been in contact with someone that has the virus.
Concerns around the virus's impact on supply chains have been brewing for weeks as COVID-19 spread through China. Across retail, concerns have mounted. Sellers on Amazon's marketplace are reportedly struggling to bring goods into the country.

As a Berkeley Research Group report noted, the virus shut down factories and kept workers home in China, while also stalling travel, reducing both production and shipping of goods. Indeed, by late February, the COVID-19 outbreak had rendered almost 9% of container shipping fleets inactive, according to Alphaliner. Chinese manufacturing indices hit their lowest point since the Great Recession, the result of manufacturing operations staying closed after the Lunar New Year break to stem the spread of COVID-19.

(Via: https://www.retaildive.com/news/the-impact-of-the-coronavirus-on-retail/57352)
E-commerce has suffered
At first, many industry observers thought that since people are opting to stay home instead of going to stores, e-commerce can take advantage of the situation with more people purchasing more through online channels. However, that has not happened since the production of goods has been affected since most factories in China have not gone back to operating in full capacity. Moreover, the logistics and delivery of online orders have also been severely affected. It's highly likely that goods ordered online will arrive late.
Chinese ecommerce platforms such as Alibaba and JD.com are hiring thousands of temporary workers, as government-imposed travel restrictions have increased consumer demand for online grocery delivery services. Meicai, an online food retailer that delivers fresh produce straight from farms to restaurants and stores, announced a few days ago that it was looking to hire 6,000 truck drivers and 4,000 sorting handlers to supplement its regular workforce that cannot keep up with demand. The Chinese government has asked delivery people to wear face masks and conduct temperature tests on themselves.

(Via: https://www.practicalecommerce.com/coronavirus-disrupting-the-global-economy-including-ecommerce)
Online marketing
Researchers and experts in the field of digital marketing say that if there has been more careful spending by companies of their digital marketing budgets during this time because of the coronavirus scare, any unspent money could most probably be reallocated for the remaining months of the year. However, this is still uncertain as nobody is sure of when this health issue will end. Thus, it is really inevitable that online marketing spending may take a bigger hit if the COVID19 concern worsens. If there is an industry that may continue to thrive precisely because of this crisis, that will be anything connected to home entertainment. People will be more cautious about getting out of their homes, so streaming services, video games, and similar platforms can thrive. Your business may even consider investing a bit on these platforms because there's a huge growth potential on them.
The World Advertising Research Center said in its Global Ad Trends report on ad spend last week that if the crisis remains contained, advertising spend would be delayed until later in the year. The group forecast last week that advertising spend would reach $660 billion this year, but that figure doesn't include potential impact from the coronavirus since, if it's contained, that displaced spend would be reallocated for later in the year.

(Via: https://www.cnbc.com/2020/03/03/how-coronavirus-could-impact-advertising-spending.html)
The online marketing industry is heavily dependent on what's new. Always be ahead of the competition with updates from All Systems Go Marketing.
Online Marketing's Biggest Disruption: Coronavirus Find more on: ASGM
source
https://www.allsystemsgomarketing.com/digital-marketing/online-marketings-biggest-disruption-coronavirus