Let's admit it: In the world of online marketing, only two names are really being given all the attention and effort: Google and Facebook. Because of the popularity of these two platforms, it seems that businesses have already focused all their resources on them. But we should note that while investing a lot of marketing effort on Facebook and Google will reward you, you can look beyond the two as there are other platforms where you can possibly find success with your digital marketing efforts.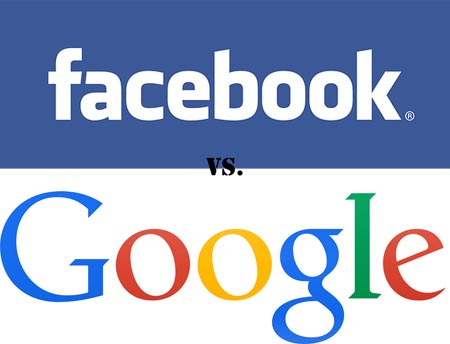 You might wonder, "Well, I should only focus on productive pursuits, so why really bother with other platforms when Facebook and Google are already sure wins and I'm in the dark of what will happen if I invest in other platforms?" But then, you also need to consider that potential customers may see ads on those other networks and not be part of the usual Facebook and Google crowd. Thus, you may be successful in increasing awareness of your brand when people see you in other locations of the world wide web. Let's check on these other alternatives.
Microsoft Advertising
Microsoft may be a household name when it comes to computers, but its online products are not that successful. Bing, Skype, and Edge nay be known to a lot of people, but it ends there as brand awareness doesn't really equate to a lot of use. Microsoft Advertising used to be known as Bing Ads is a surefire way to reach people who are more loyal to MS's search engine Bing than to the dominant Google Chrome. What's more, running ads on Microsoft Advertising will also allow your ads to be seen on AOL and Yahoo.
What's great about Microsoft Advertising as well is that it's not too difficult to use, especially if you're already familiar with Google AdSense.
Microsoft Advertising search ads might look similar to Google Ads, but it's important to remember the differences.

(Via: https://www.business2community.com/online-marketing/3-major-differences-between-google-ads-and-microsoft-advertising-02281540)
Amazon
If you don't know yet, Amazon is the world's largest online retailer. If you have a business, you can use the Amazon platform to sell your products, as well as run ads of them. The platform is brimming with sellers that may most likely sell similar products or services like yours, and you can distinguish yourself from the competition by running Amazon ads.
However, it's no longer the case that Amazon advertisers are focused entirely on direct response goals, and marketers should be looking at the brand-building potential across both display and search ads in order to get the most out of the platform.

(Via: https://searchengineland.com/the-importance-of-building-brand-awareness-through-amazon-advertising-328791)
Quora
You might be wondering what a question and answer forum are doing here as a platform you should consider for online marketing. For those unfamiliar, Quora is similar to Reddit or Yahoo and Google Answers in the sense that people who have questions (about anything, really) log on to the website, ask their question and wait until other people who may have more knowledge about the subject answer. All answered are posted, although one answer will be given the spotlight as the "Best Answer" and will usually appear directly below the question, making it easy to find.
You can advertise on Quora as it allows you to do so, and you can run your ad along with questions that may be related to your business.
Quora last month launched a new beta with Lead Gen Forms Ads, enabling advertisers to gain leads directly on Quora's platform. Quora Lead Gen Forms information is delivered via a downloadable CSV in Ads Manager within 180 days, or it automatically adds each new lead into advertiser's CRM. Quora also has an integration with Zapier.
AdRoll
One of AdRoll's features is IntentMap, which follows 1.2 billion shopper profiles. These shopper profiles contain trillions of intent data points through which IntentMap makes daily AI predictions totaling over 80 million. With IntentMap, potential shoppers are being "encouraged" to convert from being shoppers to actual buyers. Businesses can also run ads and launch email campaigns and online promos.
Since those humble beginnings AdRoll has grown into a much more sophisticated, AI-powered, big data company. But regardless of its new size and sophistication, AdRoll is still about helping marketers advertise and win new customers.
Taboola
Taboola is different from other platforms named earlier in the sense that it's a native advertising platform. What this means is that Taboola allows you to promote content on other blogs, with the ad looking like the content of the website it is run on. Although there is a disclaimer that your content is an ad, most people don't mind it as they usually click on the link. And in a recent development, Taboola has merged with another native advertising platform, Outbrain.
Digital advertising platforms Taboola and Outbrain are merging to create a bigger competitor to Facebook and Google

(Via: https://www.adnews.com.au/news/taboola-and-outbrain-merge-to-take-on-facebook-and-google)
If your HVAC business is interested in advertising outside Google and Facebook, All Systems Go Marketing is a one-stop-shop for all your online marketing needs. Get in touch with us about your digital marketing strategy today.
There's More to Online Marketing Than Facebook and Google See more on: http://www.allsystemsgomarketing.com
source
https://www.allsystemsgomarketing.com/social-media/theres-more-to-online-marketing-than-facebook-and-google