Do your online marketing efforts include Instagram? If not, then you sure are missing a lot of action. That's because the popular photo and now, video-sharing social media platform has become the haven of a niche marketing sector – that of influencers. Influencer marketing is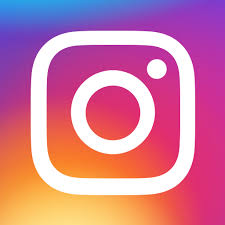 most effective on Instagram than on any other platform, and so far, influencers have proven their effectiveness as they have played active roles in increasing brand awareness with the businesses they have engaged with.
The year 2019 saw the start of these influencers reaching out to various brands, peddling their "influence," to which brands readily agreed to because they are more relatable to their followers compared to celebrities. There have been challenges encountered by some companies, as they had difficulty looking for influencers who would be the right endorsers of their products or services. Despite these challenges, continued growth in this marketing segment is seen, with estimates saying that influencer marketing will be valued at $15 billion in the next two years.
Still not convinced of how legitimate influencer marketing on Instagram is? Here are some proof points that might just do the trick and get you in the influencer marketing bandwagon.
Instagram's reign as the Top Influencer Marketing Platform
With over 1 billion active accounts every month, Instagram already boasts of a huge user base. When we consider that 90% of those Instagram accountholders users follow at least one business, digital marketers should already have dollar signs flashing in their eyes. Companies definitely have a sizable audience on IG once they roll out their marketing campaigns. When these businesses engage with a group that big, we can only expect great results.
One of the leading causes is the photo-sharing application's kickass engagement rates.

A report by Sprout Social revealed interesting details: On seeing a product or service on Instagram, 79% of those surveyed searched for more details, 31% followed the account, and 29% talked to someone about it.

(Via: https://www.business2community.com/infographics/why-is-instagram-influencer-marketing-so-effective-in-2020-infographic-02284591)
Nano-Influencers on the Rise
Influencers on Instagram come in various forms, serving various market segments and business sizes. With the flurry of activity in this front, small brands are left to wonder how they can be part of the action if they can have any part of it at all. That's where nano-influencers step in. These influencers have fewer followers, which means they can be very hands-on and personal with their engagement. This results in better engagement rates for the business compared to hiring more popular influencers with larger fanbases. As they have fewer followers, they also charge less, making them a great choice for small businesses that want to join the influencer bandwagon but don't have huge marketing budgets.
Nano-influencers — are Instagram users who have between 1,000 and 5,000 followers.

Their accounts are neither glamorous nor polished, photos are neither posed nor retouched with dozens of filters. They give the feeling of being a "guy next door."

Leading brands have learned the value of this new trend and have already included nano-influencers into their marketing strategy. Among them are Remington, Always, and Gillette Venus.
The Power of Visual Storytelling
Several businesses have attested to how effective visual storytelling on Instagram is as a tool to reach out to consumers. As visuals are easily understood by audiences, influencers and businesses have used Instagram Stories and TV as effectively outreach and engagement tools. Moreover, visual storytelling is also effective in driving emotional engagement, which usually causes more converted customers.
On Instagram, the best brand storytelling involves telling snackable, micro-stories that tie into the brand's values, mission, and purpose. Whether you are using Instagram for a personal account or a business account, you want to develop a strong brand presence that represents what you are passionate about in life.

(Via: https://www.diygenius.com/brilliant-examples-of-visual-storytelling-on-instagram/)
The Instagram Stories Effect
Speaking of Instagram Stories, brands and influencers have taken note of its potential. More than 500 million out of the billion IG account holders use this feature already, which accounts for half of the total Instagram-using population. What's great about Instagram Stories is that videos and photos can be posted, with the stories expiring in 24 hours, though there is an option to save the more important stories as Highlights. The use of Instagram Stories has also resulted in a rise in brand awareness and visibility for a number of businesses.
In particular, Instagram Stories makes easy for marketers to engage with users, humanize their brands, create leads, and generate customers on the platform.

They're a great tool for showing potential customers (and existing ones) why your brand is relatable or interesting.

(Via: https://neilpatel.com/blog/marketers-guide-to-instagram-stories/)
Planning to venture into Instagram marketing? All Systems Go Marketing offers a wide range of digital marketing solutions. Get in touch with us about your digital marketing strategy today.
Instagram is the Current Hotbed of Influencer Marketing is courtesy of ASGM
source
https://www.allsystemsgomarketing.com/hvac-seo/instagram-is-the-current-hotbed-of-influencer-marketing